Skip Navigation
Website Accessibility
The mask mandate is no longer in effect and we are leaving the option to wear one up to each individual. The service window will remain open for those who prefer not to come in. Thank you for your cooperation and your continued support!
Our Country Store
We cater to a wide variety of visitors and carry a little bit of a lot of stuff! Cold drinks, candies, chips, and snacks for the day tripper. Camping, fishing, automotive, and hardware supplies for the recreationist. And for everyone in between, a wide variety of groceries and home-style goodies, gourmet snacks, bagged ice, bundled firewood, fuel & diesel, and a nice selection of local craft beers, wines, and hard ciders. We also offer sandwiches, salads, snack cups, and a small selection of produce. New to our store are packaged BBQ ribs, hamburger patties, and rainbow trout fillets, all perfect to throw on your fire pit at the camp site or on your cabin grill. We've tried to think of all those things you might need!
Gear Up
We carry fishing supplies you can use to fish in the trout ponds and the lake such as a variety of trout fishing lures, live bait, and a small selection of rods and reels. If you need something in particular that we haven't mentioned, just contact us to ask if we have what you are looking for. We're always happy to help!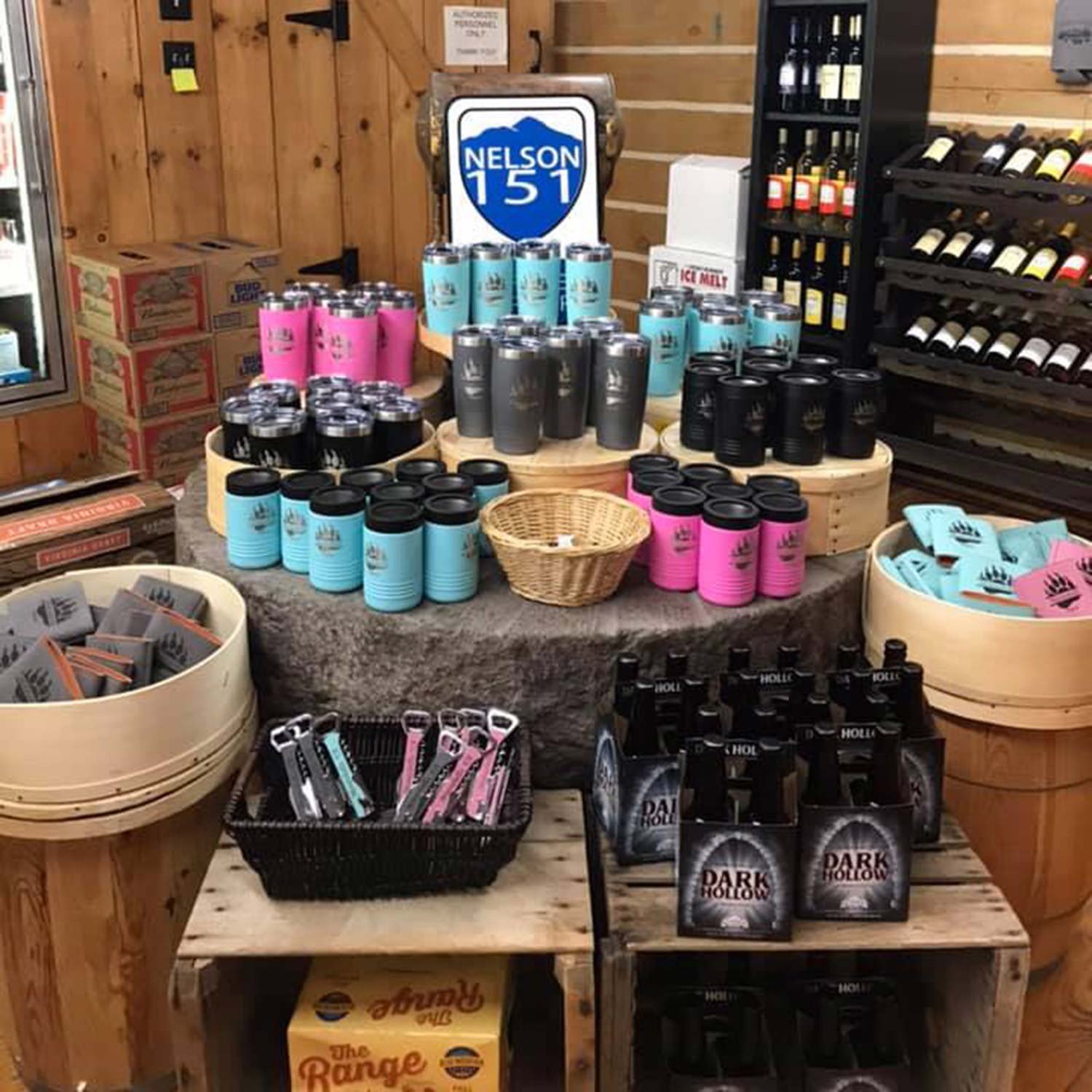 Take It Home
If you want to take something home to help you remember your visit to Montebello, we recommend a "Montebello, VA" shirt, cap, or coffee mug, and don't forget the locally made apple butter and honey.
You'll love browsing through the store to see the delicious goodies, unique gift items, specialty items such as McCutcheon's jams and jellies & Nancy's Fudge as well as an assortment of lodge-style decor.
We also have a selection of vintage children's toys and games. We think you will find the country store to be an exciting place to explore even if you're just passing through!
Store Hours
Our store hours vary by season. At this time, our hours are as follows: Mon-Sun 9am-5pm. Store hours may be extended during summer months on weekdays until 6pm and weekends until 8pm. During the off-season, December thru March, the store is generally open from 9am - 5pm. Please call to verify hours in between seasons and peak times.

Our store will be closed in observance of the following holidays:
Thanksgiving - 23 November 2023
Christmas Day - 25 December 2023
New Year's Day - 1 January 2024