Our History
In The Beginning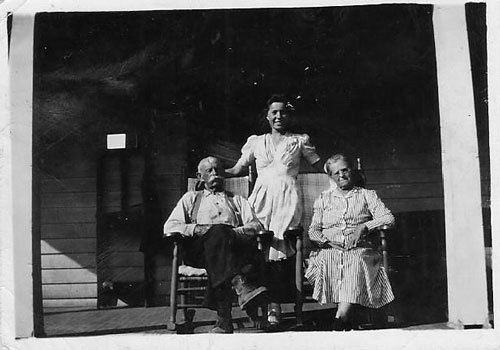 Dick and Dolly Seaman lived on Irish Creek in Rockbridge County VA. As the First Generation, they opened and ran a mercantile in Montebello VA. They had a daughter named Flora, born in 1893. Flora met and married Hansford Grant, who also lived on Irish Creek. Hansford was the son of Nelson Grant and was born in 1888. Flora and Hansford had five children: Richard, Eugene, Wilson, Dolly, and Agnes.


An Enterprising Lady
Flora was an enterprising lady of many talents. She not only delivered babies, but also delivered mail by horseback on Irish Creek. Flora was good to the mountain people. She helped them to read and write their correspondence and advised them when they had to go to court. She kept a running account in the store for the mountain folk who needed it during the Depression. Most of them paid her when they could, but some never did. Flora was the more social one of the two. She kept abreast of what was going on in the community. Social activities sometimes centered around the vicinity of the store, like Sunday afternoon ball games and tent revivals.



Purchasing The Mercantile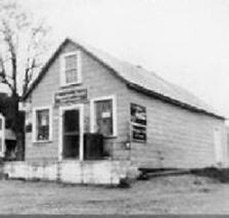 In the 1930s, Hansford and Flora bought the mercantile in Montebello from her parents Dick and Dolly Seaman. They called the mercantile "Grant's Store", and here on the mountain, it's still known by that name today. Flora, as the Second Generation, mostly ran the store, but when she began teaching school on Fork Mountain, her husband Hansford and her Uncle Sam Cash took over the store. Hansford also farmed and worked in the timber business. He was said to be a quiet man who was good, kind, and would do anything for anybody. When he had a heart attack at the age of forty, his oldest sons Richard and Eugene took over the logging operation, and his youngest son Wilson quit school and drove a school bus to help make ends meet.
A Love Story
As time went on, a young girl named Madeline White was placed in foster care, along with her older sister Louise, in the Irish Creek area. The girls' mother died at a very young age and their father was not able to care for them. Madeline was sent to live in the Ernest and Laura Bell Grant home on Irish Creek. Madeline remembers Laura Bell giving her a five-pound bag and allowing her to fill it with penny candy at the store. "The candy lasted two or three weeks" Madeline laughed. "Laura Bell always bought me a new dress for Easter". The Welfare Agency stepped in once again when they discovered that Ernest made whiskey and stored it in the home. Madeline was separated from her sister and placed with Dick and Dolly Seamen on Irish Creek, where she met young Wilson Grant. Madeline had lost contact with her sister Louise for several years, but eventually, Louise found Madeline and asked her to come to live with her and her family in New Jersey. "She sent me ten dollars to buy a bus ticket," Madeline said, "But the Sunday I was to leave, Wilson whispered to me in church 'If you leave, I may never see you again'. I decided to stay."

A Joyful Union
Soon after, the couple were married, and Wilson went to work in the shipyards in Newport News VA. After their first son R.W. was born, Wilson joined the Marines and served in the South Pacific & Okinawa, Japan until WWII was over. Wilson returned to Irish Creek after the war, and he and Madeline had two more children; Patty and Charles. The couple then moved to Bedford County where Wilson became a Maintenance Superintendent for the Virginia district of the Blue Ridge Parkway. He & Madeline eventually moved to the Carolinas where Wilson became the Construction Representative for the Blue Ridge Parkway.